Dyson vacuum cleaner car + boat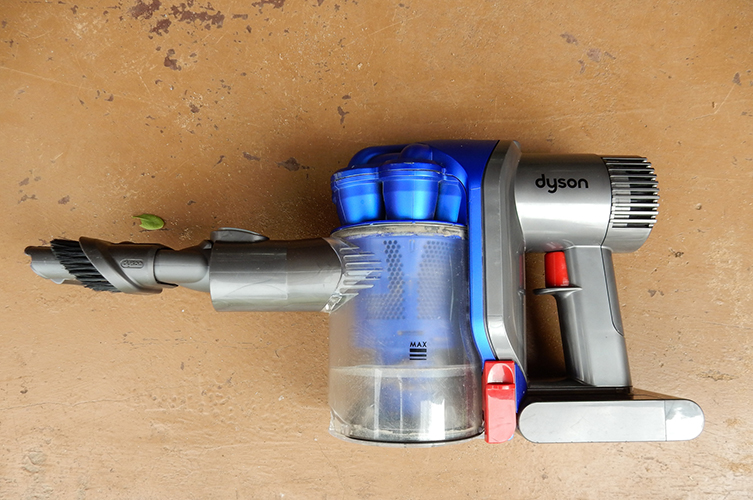 Definitely the must-have thing. Makes live with sand and dust easier.
http://shop.dyson.ch/de-CH/staubsauger/akkusauger/dyson-v6-car-boat-extra-216855-01
Loppers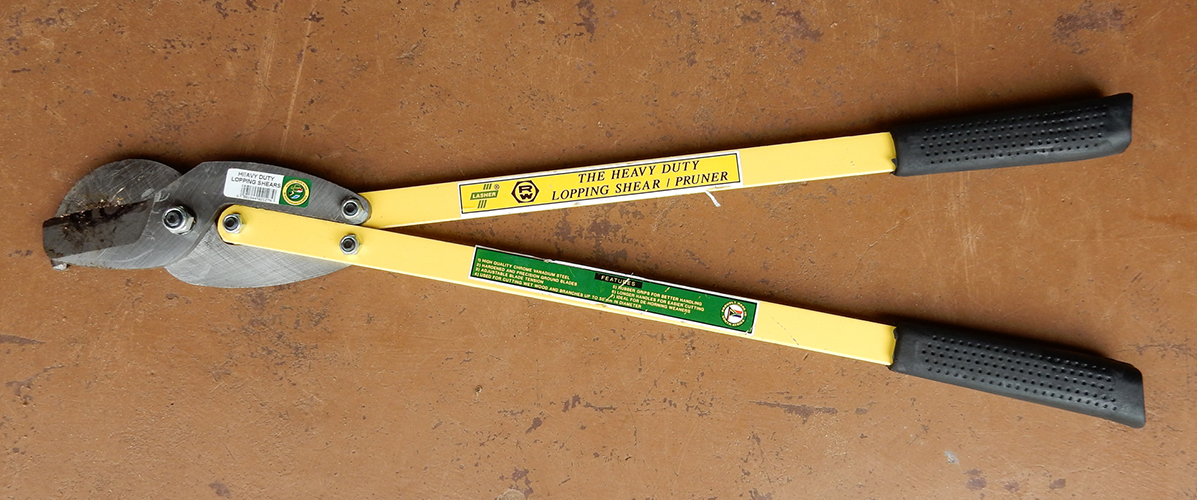 Often the roads are not wide enough for Globi, so that we have to cut branches regularly. Our loppers are always ready to use in the driver cabin.
https://www.obaro.co.za/lopping-shear-heavy-duty-2127-lasher.html#
Insect killer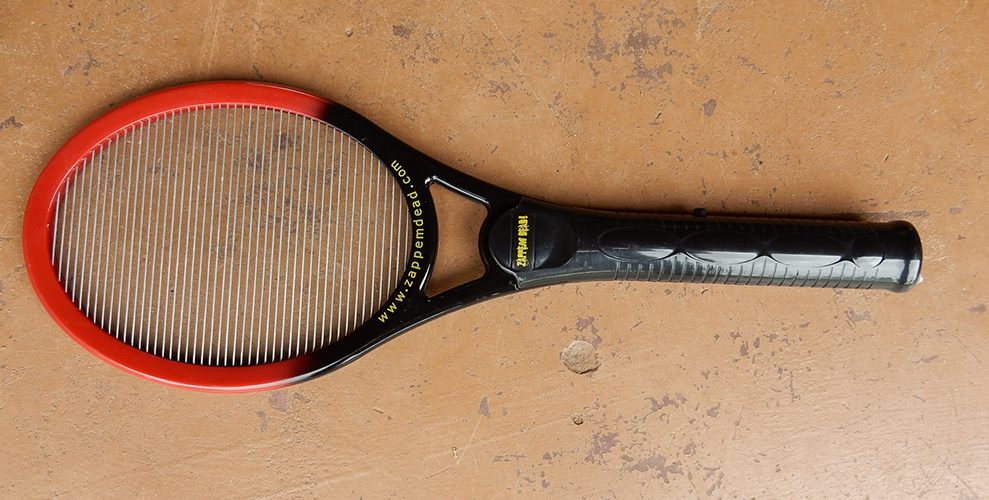 We don't like insects in our home. Despite the mosquito protection in front of all windows some of them enter the cabin together with us through the door. With this power racket you can electrocute the little monsters easily.
Household tools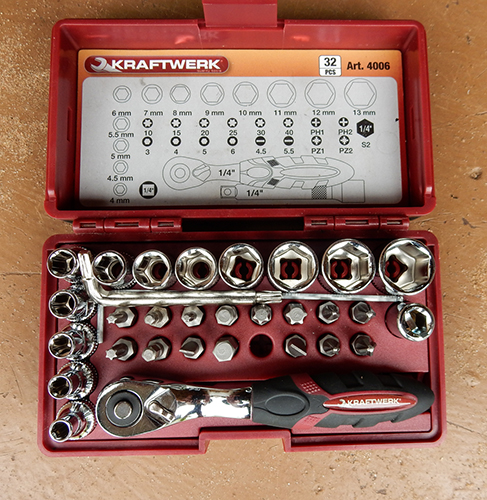 We definitely have many many tools with us, but this litlle ratchet set is the most used and useful tool to fix the little things in a moving house. It's Gabi's preferred tool!
http://www.ebay.de/itm/Kraftwerk-4006-Mikro-Steckschluessel-Satz-1-4-32-teilig-/111953676437
Small kitchen scales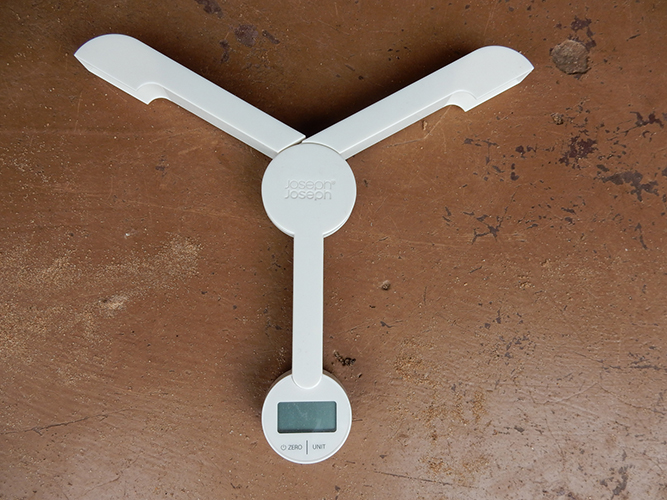 This mini one doesn't need a lot of space but is as useful as a big kitchen scales.
https://www.josephjoseph.com/en-eu/triscale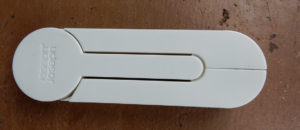 LED pocket torch with rechargeable battery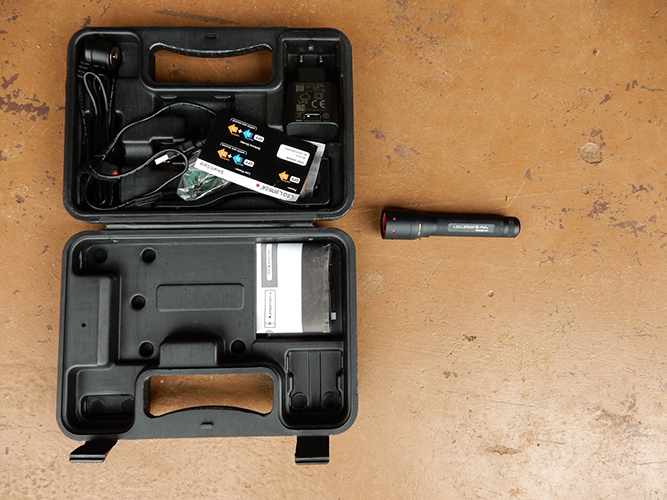 This little porch is not only useful for walking in the dark, but with its 240m long light beam we can even observe animals in the bush, which you wouldn't detect with other bigger lamps.
https://www.ledlenser.com/de/produkte/taschenlampen/p-serie/p5r2/
Front end water filter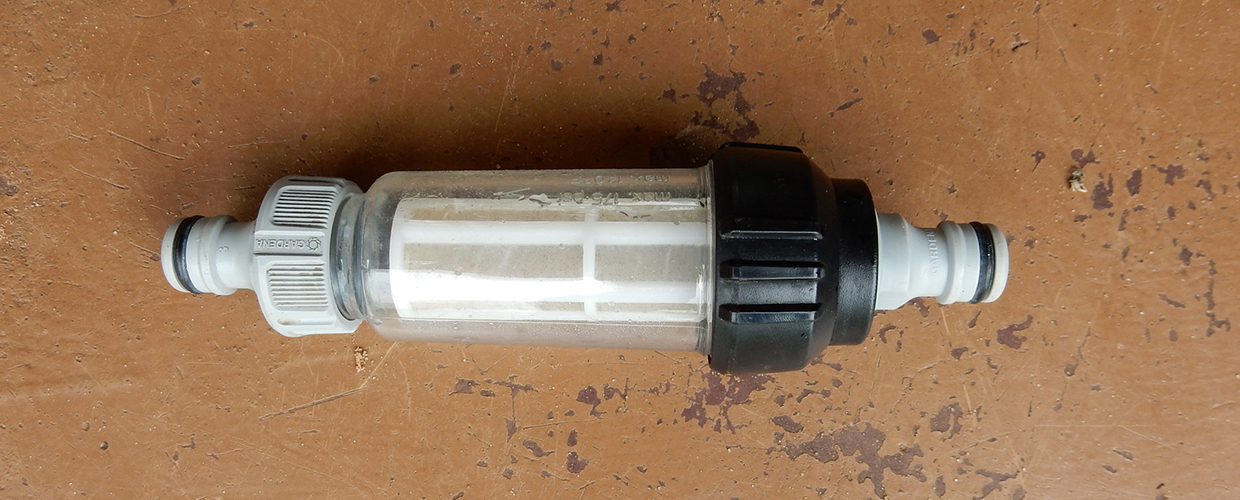 Freshwater in Afica is often polluted. We use this filter in between our pipe elements. We prevent our tanks to get full of sand and rusty particles. It is easy to clean and sometimes you have to wash it several times during one filling session.
https://www.kaercher.com/ch/zubehoer/wasserfilter-47300590.html
Salt & Pepper shaker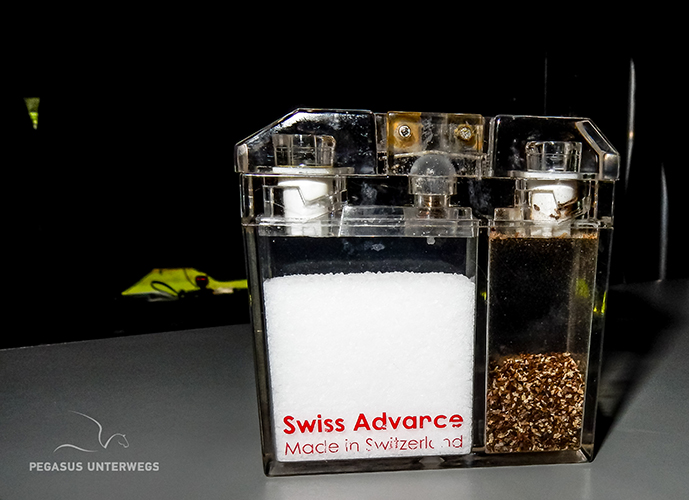 Looks cool, stays cool: it never lost one grain of salt so far despite all the nasty gravel roads.
http://www.swiss-advance.com/de/produkt/arcto-reisegewurzstreuer/
Tire inflation control system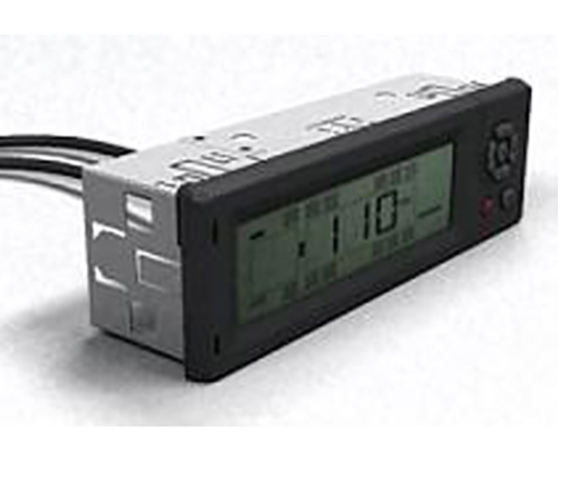 This system saved us at least one wheel. As soon as the pressure diverge from the set pressure bandwith the system informs you with audio alarm.
https://www.rueckfahrkameras.de/Reifendruckkontrollsysteme/TPMS-Anhaenger-Trailer/TPMS-5008-00-Trailer-Reifendruckkontrollsystem::450.html
Router with WIFI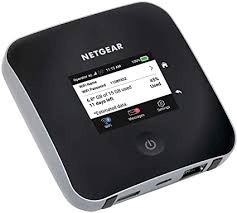 The Nighthawk M2 Mobile Router is the revolution of the Mobile Broadband category, it allows you to offload your LTE connection to an alternate public or private data access point via WiFi or Ethernet.
https://www.netgear.be/home/products/mobile-broadband/mobilerouters/M2.aspx
next generation is still available : https://www.netgear.be/home/products/mobile-broadband/mobilerouters/mr5200.aspx
Middle sized binoculars
Good binoculars are important. It is important to pay attention to the luminosity and the optical precision. It's more fun to watch animals with good glasses.
https://www.zeiss.ch/sports-optics/de_ch/jagd/fernglaeser/terra-fernglaeser/terra-ed-fernglaeser.html#modelle
SKROSS – Multiadapter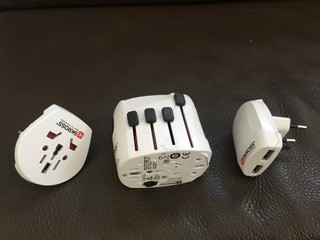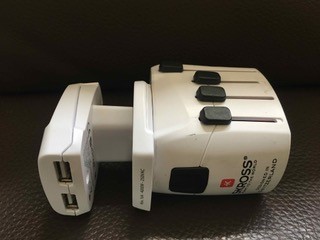 From Rosmarie and Fritz: SKROSS – Multiadapter. Covers practically all countries. We don't need it every day – but it has been of great use a few times.