Status winter 2015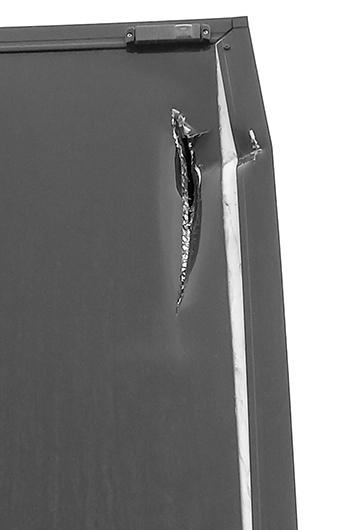 Our RoRo transport to Walvis Bay was pretty stressful for us. We booked a ship that was to leave Europe in late November. After booking we received an email that the ship would not leave until December. We canceled the booking and tried another agent. The new date was then mid-December. But that too was postponed to the end of December. We had to leave our vehicle in Antwerp before Christmas. Our plans had been completely overhauled! We had to learn that this is absolutely normal in this industry. We also had to learn that there is really no insurance that covers damage on the ship and that neither the agent nor the shipping company, let alone the captain, can be held accountable in the event of a claim. A rather helpless situation and absolutely untenable for our understanding of law. Our flight to Namibia was already booked and so we had to wait in Namibia almost a month until our vehicle arrived! When loading in Antwerp, the driver of our vehicle thundered into the ship's wall and produced a 2m long hole. We just had to accept that. Our agency paid us a contribution to the repair just out of goodwill. To avoid major damage in the driver's cabin, we hid packages of cigarettes in all drawers and shelves. All were found.
The local agent in Antwerp, INTERNATIONAL MARITIME SHIPPING NV, was very nice. We had to go to the city to clear the paper work, which is not that easy with Globi. The check-in at the port was associated with many queries but simple. What we did not know is, that we cannot get Globi further ready for the shipping, once we are in the port – actually logical in a dutyfree area, if we only had thought a bit.
The shipment was organized by International Transport & Shipping Ltd. The responsible clerk had a lot of patience with us being so inexperienced.
The agent at Walvis Bay, TRANSWORLD CARGO (PTY) LTD, was extremely disorganized by our standards, and nobody knew exactly what, when, where, but they were supportive and we actually drove Globi out of the harbor the day after unloading.
Costs

Shipping costs
CHF 6 100.00
Insurance
CHF 3 000.00
Total
CHF 9 100.00

| | |
| --- | --- |
| Volume of Globi : | 113,61 m³ |

Shipping Agent

ITS
International Transport & Shipping Ltd.
Christoph Merian-Ring 29
CH-4153 Reinach
T +41 61 577 27 33
mbianco@its-transport.ch
www.its-transport.ch
Massimo Bianco

Agent in Antwerpen

INTERNATIONAL MARITIME SHIPPING NV
DUBOISSTRAAT 39
B – 2060 ANTWERPEN
BOOKING@IMS-SHIPPING.COM
WWW.IMS-SHIPPING.COM
TEL +32 (0)3 236 37 04
FAX +32 (0)3 235 17 47

Agent in Walvis Bay

TRANSWORLD CARGO (PTY) LTD
BEN AMATILA AVENUE
PO BOX 2377
WALVIS BAY , NAMIBIA
TEL: +264 64 205475

Places to stay to get ready for shipment

Campsite

Camping De Molen
Mühle Camping Thonetlaan
Jachthavenweg 6 B
2050 Antwerpen Belgien
Tel: 0032 3219 8179
info@camping-de-molen.be 
http://www.camping-de-molen.be/

Campsite & Chalets

Lagoon Chalets & Caravan Park
8th Road West
Meersig
Walvis Bay
Namibia
S22° 58″51.5  E14° 29″10.4
Telephone: +264 64 217900
Faximilee: +264 64 207469
info@lagoonchaletswb.com 
http://www.lagoonchaletswb.com/