29.3. – 8.4.13
Extremes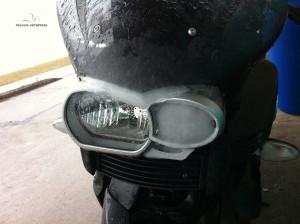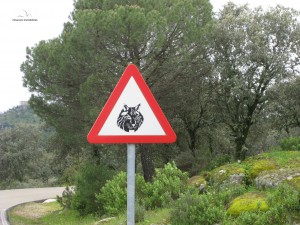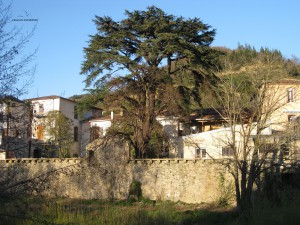 The way down to Gibraltar, the starting point of our tour, can be summed up in one word: extremes. Be it the weather – from snow to sunny blue sky – or temperature – from minus 0.5 degree to 23.5 degree celsius – up to the food – the entire palette from gourmet to dog food, we've experienced all in only 8 days.
The first day came with a surprise already: crossing the bernoise plateau to Fribourg we had to drive through snow which is not what you want driving a Motorbike. We drove really slowly through the woods on the windy little streets. Nothing we would need again! Given this taste of slipery Bike-slopes we've decided to take the highway to Sion in the french part of Switzerland.
Definitely tired, but glad we made it.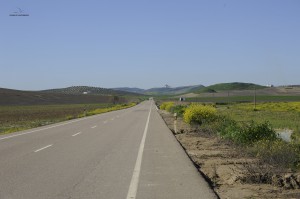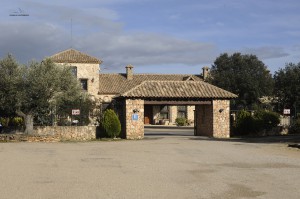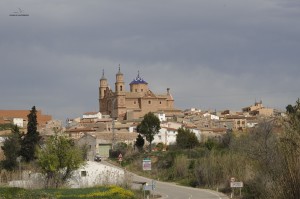 The first highlight in terms of temperature we got on easter Sunday, as the thermometer climbed up to 16 degree and – nearly the best – no rain as well!!!
But unfortunately the snow didn't let us go. On our way to Andorra snow caught us again, luckely only a bit while driving over the pass summit and only in the air not on the street, uffff!!!!!
After that we left the snowy mountains and we had to only bear a heavy rainy day on the spanish tableland. And then Spain kept, what advertising is promising: sunshine and slowly increasing temperatures.
Spanish streets and motorways are a story on its own: there are the beautiful ones, double track with wonderfull longwinding curves and the odd little ones, bumpy, full of holes and depressions. The villages are dominated by foot high crosswaks which force you to slow down to max 20-30km per hour. Every crosswalk – and there are loads of them – is secured by such a thingi, which makes passing the villages to a painful and extremly slow experience.
And the other thing the Spanish seem to love are roundabouts. They are even worse than the French who have them at every corner.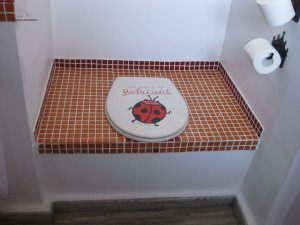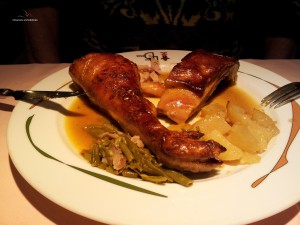 However, the funniest thing we saw was in one little village in the middle of nowhere. We followed – in the very narrow roads – an old car, driving very slowly. It seemed the driver was watching out for a parking space. And indeed, he spotted one at the right side along the street, just behind another car.
So slowly he drove closer and closer to the already parked car to then manoever into the empty space. But what happened? We didn't trust our eyes! He drove so closely alongside the parked car, that he crashed with his full half back the other car. This noise of metall on metall was like a crying cat, horrible. Peter and me couldn't understand what has happened.
Aside of the spanish streets we had to get used to their lunch and dinner times: at 2pm lunch and from 8.30pm onwards dinner. That's ok if you find a restaurant that serves any dinner! In Alcorisa though – where we had a very charming little B&B – there was no restaurant (or what we would call a restaurant ;-)) in the entire village. We walked around but couldn't find anything, so we went back to our B&B and they nicely offered to prepare some Tapas (spanish snacks) for us. So we ordered what they could offer, and my goodness, it was the worst food we've ever had in our live. You wouldn't give it to your dog even. Ok this evening we went to bed with a bit less in our stomach than usual. On the other hand we had in Andorra absolutely stonishing traditional local food in a tiny little restaurant the concierge in our hotel recommended. And it was not only delicious but also a really charming atmosphere. So life is nice with us, offering the entire palette from good to unpronouncable…..
And we developed already our little daily routine: 7am getting up, 8am breakfast and between 9 and 9.30am the bikes are packed and we are ready to start our biking tour. And the good thing is we need to dress less day by day, so we are looking less like "Sir Bibendum" the famous figure of the tyre company many of you know ;-)) – not easy to climb on
the bike with all this stuff on.
Let's see what the next stage is doing for us.