Eating like a God in France
16.4 – 19.4.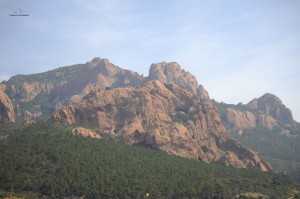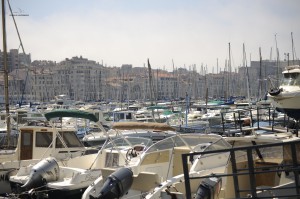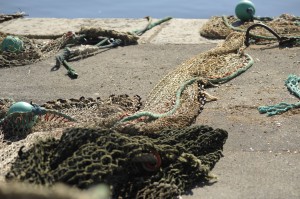 It's funny – and we knew that already from previous trips to the country of good wine and cheese – as soon as we passed the boarder between Spain and France a traffic sign in France made us aware that the street is distorted (in french: Chaussée deformée). We had to laugh, if there was any doubt that we are in France, with this sign it was 100% clear, we are in France. So the first kilometers we had a slow and bumpy ride.  For the rehabilitation of France it's only fair to say, that the bigger streets are ok, like for example the ones through the landscape of the Camargue.  The flamingos and the white horses are absolutely lovely. And not to forget the black Madonna in Saint Marie de la Mer!
And of course we had delicious food in France. But as luck would have it, Peter has eaten something his body really didn't like and therefore regurgitated it vigorously; at least in a beautiful landscape, in the hills of St. Tropez! So I could enjoy my job as a temporary nurse at least in a nice environment.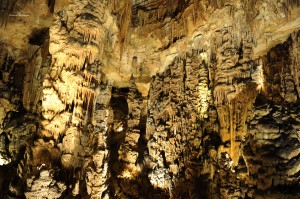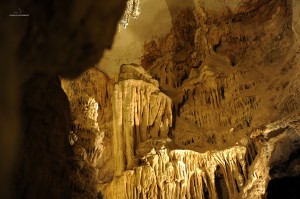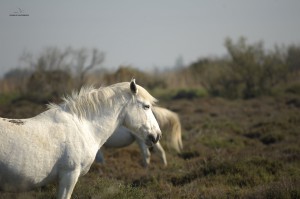 The much acclaimed Côte d'Azur might be admirable, if you like endless beach bars and coffe shops, but it's not what I call really beautiful. All the little villages and cities have grown together over time, so you get the feeling the entire Côte is one big city, from St. Tropez down to Monaco.
The back country though is gorgeous and the side step to the caves "Desmoiselles" was worth it. We have seen so many stalactite caves all over the world already, but such a huge hall – over 40m high – like we have seen here was really breathtaking. Imagine you walk bent over through a small little pathway and then you end on a galery where the grandeur of the entire hall is in front of you! We were gobsmacked! So if you make it at all in this part of france, we can recommend a visit.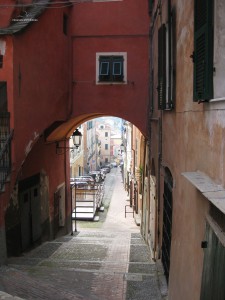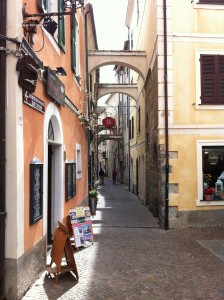 After this great experience we felt hungry and searched for a nice restaurant nearby. We found a cute little mini village with 2 houses, 1 church and 1 restaurant. It was close to 2pm, but still lunchtime – we thought. But we had to learn that the entire kitchen staff had gone already, explained in a very rough tone of the waitress. We found that slightly strange as there were many other people still eating. This nice demonstration of French hospitaliy shouldn't have astonished us as we know that they sometimes have their very own harsh charm 😉
But we certainly have met many lovely Frenchmen, like for example the young owner of a small restaurant in Béziers (Chez toi, chez moi, we can only recommend that location) who looked after us, like we were guests at her home. Wonderful ambiance and great food – prepared on the open fire using vine as firewood.