Horse Power
9. – 10.5.13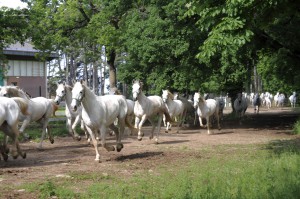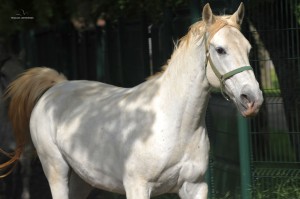 For once this note is dedicated to one topic. So everybody who is not that much into horses shouldn't continue….
Leaving Triest behind us, we did a little side step to Slovenia to visit the famous Lipizzana stud farm. Our hotel is located directly at the farm so we had time to watch these beautiful horses.
Tina the PR officer of the stud, which is owned by the government, has spent a lot of time with us explaining everything.
We started our tour in the morning when the mares get out of the stables to the meadows. It's just fantastic watching 40-50 horses gallopping through the alley, they are really elegant.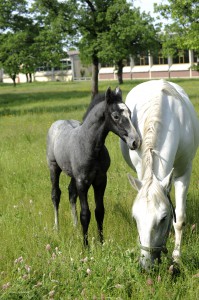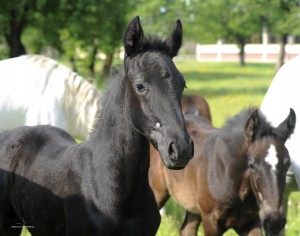 A separate group are the mares with foals; they have a separate range. The little ones – at the beginning they are black/dark brown – are just cute. It was their first time outside, so they still were a bit shy, but when they detected the wonderful world there, they started jumping and running around. From time to time coming back to their mothers to get a little milk-snack J
One could watch for hours.
We also visited the training of the stallions, which are educated in the classical equitation in the Renaissance tradition of the haute école. This is hard work to achieve a level we have seen in the afternoon public performance.
As this is just an effort to keep an old tradition alive, there is no commercial goal behind it. The stud farm in Lipica is only obliged to keep 4 stallion and 6 mare lines alive to be able to continue the breeding.
A cultural heritage the Sloveniens are proud of!