7.10. – 9.11.2019
Put Globi into operation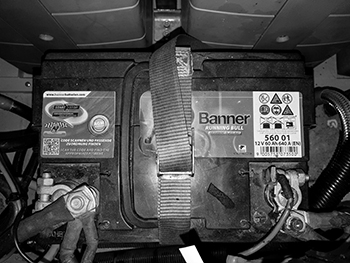 Well prepared, we arrived with a new alternator for our living cabin in our luggage. The Alternator luckily weighs only 13kg and per person we are entitled to 23kg but unfortunately, we have other spare parts with us as well! It is the fourth alternator that we install! No one knows why the alternator burns so fast, actually it should last as long as the truck engine! The installation is more difficult than expected, although it is the same type as the one that had been installed before. But Timo makes it happen. The alternator delivers good electricity again.
After that, we put our house back into operation. First, we realize that the generator is not starting. The starter battery is already six years old and quite bloated. We quickly remove it and install a new one. That was no problem being near Montevideo.
Next little issue is, that we cannot start the heater, but we want to go to Tierra del Fuego! That's for sure not good. By remote maintenance with Hans we can get it back in operating modus in no time at all. Due to the long time it has never been in operation, the heating was a bit "rusty".
Squalls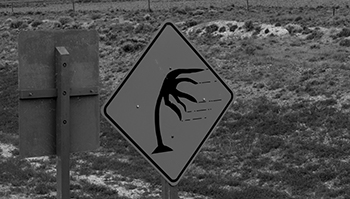 Already in the Andes the wind gets to us in the afternoon. We could never eat outside, because the wind has constantly blown sand into the plate and all the body orifices. Patagonia, on the other hand, is one step heavier, the wind almost exclusively has hurricane force. Globi gets always shaken and we started already to position him in the wind like the colleagues with roof tents! We are only outside when we are keen to get a new hairstyle.
Friends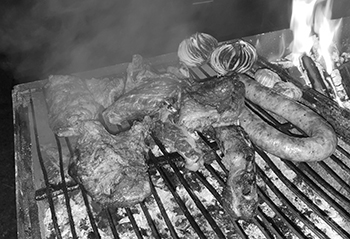 We are somehow of the old guard and believe that one acquires friends through personal, shared experiences. But now we were able to learn that you can also win friends via social media. With Juan, we met a friend we could stay with and who not only invited us to a sensational asado but showed us his city for a whole day and helped us with special purchases. We only knew each other via the internet. It was a very warm, fine experience, thank you dear Juan.
Marine mammals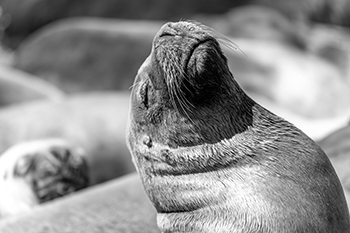 The big goal on our trip to Tierra del Fuego was the peninsula of Valdés to watch whales. From Pirámides we could take a a tour with a zodiac and were very lucky. We saw many dams with their babies at close range. A tremendous feeling to be so close to these huge animals. As Bruno has already told us, the rest of the peninsula is not that interesting and not really worth a visit.
On Playa Isla Escondida we were overwhelmed. The sea elephants, the males weigh at least four tons, lie there during the day completely cool just on the beach and let us down to arm's length, without flinching even with the eyelashes. During a few days we spend a lot of time with them and practicing their coolness. Gabi finally decided to find out what the animal's feel is like. This was also accepted without hesitation. We basically do not think it's good to do that. We should let wild animals be wild animals and not touch them, but that was an absolute exception!
South of Caleta Olivia we could visit a colony of sea lions on the beach that was just as cool. They let us get very close. However, their sunbathing is not as leisurely as that of the elephant seals. The males must constantly prove their dominance and there is always a certain restlessness among the sunbathers.
In the end we visited the penguins in Cabo Dos Bahias, who doze on their freshly laid eggs. These animals are not shy and let us walk by very close as well. They are also very well educated, if their way coincides with our way by chance, they wait politely and leave us as guests the precedence.
To smile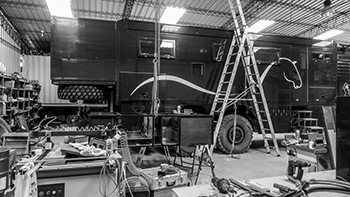 We travel with a drone. So far, we have simply carried the drone with the appropriate batteries in our luggage. This time we wanted to be in accordance with the regulations and packed the batteries into special lipobags. All in a suitcase for which we had only one key which on top was no longer beyond doubt. Consequently, I have this suitcase welded in for security at the airport for an appealing sum of Swiss francs. A few minutes before departure – the suitcase only had been checked in for over 10 hours already – we were called and asked to open the suitcase, as there was dangerous cargo in the lipobags. The foil was already destroyed, but unfortunately the key did not work anymore, we could not open the suitcase anymore. We had no more time, we had to board. The suitcase was break open and the batteries deposited in Kloten Airport for us. How nice that we were only told that when we arrived in Montevideo. Having a drone without battery though was pretty pointless. Juan was able to get us new ones for a relatively large amount of dollars so that we can fly with the drone if there is less wind one day – we are still waiting for that day.
As you might remember we proudly updated our primitive water system in Switzerland and rebuilt it into a closed system one. This is a very good and hygienic thing. Closed means, however, that no air can go out when water is filled. There are ventilation valves for this. It is awkwardly though when I forget to open them when I fill water! As a result, one of the water tanks exploded! For three days we repaired the damage in the workshop of Timo.