10.12.21 to 22.12.21
We enjoy meeting old and new, old and young friends again. Travel acquaintances are a very special kind of friendship, their warmth is part of our travel elixir.
Happy moment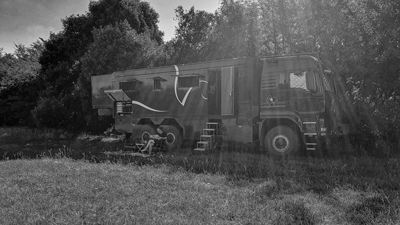 The travel feeling only really set in after we had done all of our mandatory appointments, only now do we feel free and independent again, the feeling that we seek and appreciate when traveling, among other things. We can again determine whether to stay or drive, where to stop and when, and where to go. It's a wonderful feeling of freedom. We are well aware that not many people can – or want to – enjoy this luxury and are accordingly very grateful for it.
Encounters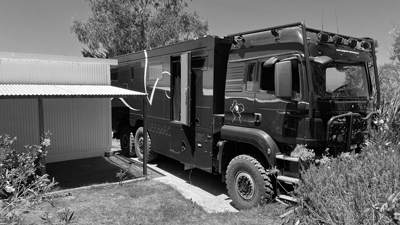 In the short time that we drive through Uruguay, we experience great encounters again.
Heinz, a retired Swiss, contacts us when we stand in front of Fray Bentos and spontaneously invites us to Sacramento. He has realized his dream on two hectares and does not want to go back to Switzerland. We enjoy a happy time on his property with him and his Austrian guests.
In Piriapolis we meet our friend Dieter and Paola. We even manage to park Globi in his garden. The days with them fly by and we really appreciate the good time with them.
In La Paloma we finally meet Angie and Chris again. The two of them sat out the pandemic in South America and can now finally travel again. The reunion is emotional. With them we also meet Marcus with his dog Frieda, who believes she is human. We'll split up before Christmas because we all have different plans for the holiday season and we hope to see each other again sometime, somewhere.
Technology pitfalls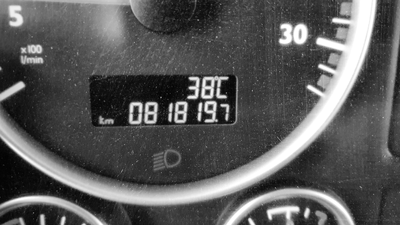 The temperatures are slowly rising. At the seaside, however, we never have temperatures above 32°C. As soon as we drive inland, the temperatures rise considerably, and we miss our air conditioning. As soon as we stand in the shade for a long time, we also lack the generator, as the high temperatures demand maximum performance from our cooling devices.
For a smile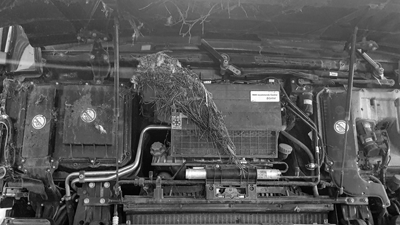 In Uruguay, too, it is mandatory to wear a mask as soon as you enter a shop or a public bar. However, the mask prevents me from seeing the ground directly in front of me, I am not partially blind, but at least my range of vision is restricted. The shopkeepers take advantage of this fact and build a threshold directly at the entrance, which of course I can't see. As a result of age, I stumble over this insidious threshold and fall lengthways into the shop. It's embarrassing because of course all the young women rush to help me immediately, but what is much more awkward of me is that, according to Murphy, I naturally fall right on my damaged shoulder. As an old Indian, I still refuse all painkillers.
Globi is a popular figure. We have known since Uruguay that he is also a nest bearer. Under Globi's bonnet, a pair of birds has built a nest on the Campo, all in the extremely narrow space. The young birds were obviously born unharmed, were always protected from all predators by Globi and were able to fly out before we left. So Globi is now a mother too, unfortunately he could not contribute anything to the fertilization, otherwise we could produce small Globis.