Without internet, the modern common way of communication is no longer possible. Receiving letters poste restante far too late somewhere in the world was the good old days. Today we are used to communicating more or less for free across the globe in real time via social media. But it doesn't work without internet. In this article, we summarized our experiences for your information.
not sponsored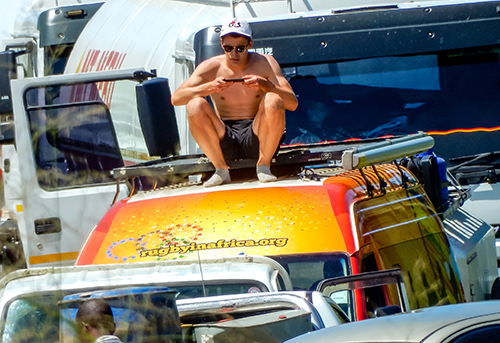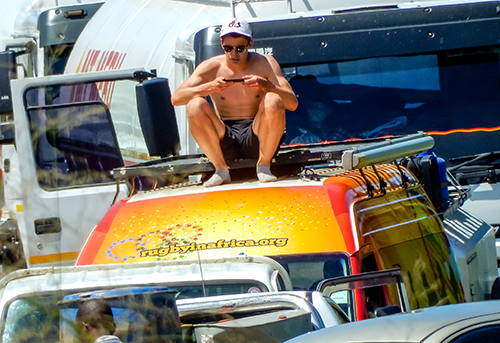 As with all purchases, it is also important for the internet to clarify first what kind of access you need. If you spend "only" three weeks abroad, your demands are different than if you spend months or years in another internet provider area.
Second, it is important to clarify what you need the internet for and how easy you want to deal with the data consumption. If you just want to read your emails and not stream videos and music, the amount of data is much more manageable. We maintain our travel blog and work a lot with videos and photos, which comes along with big data consumption.
We update the various software packages and apps only when we have access to free Wi-Fi somewhere.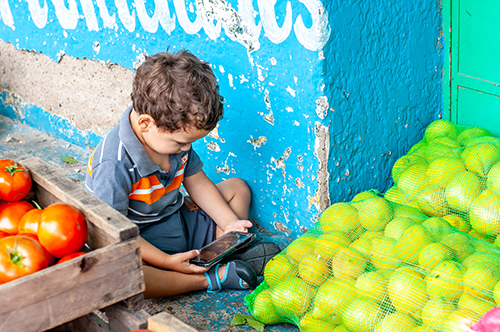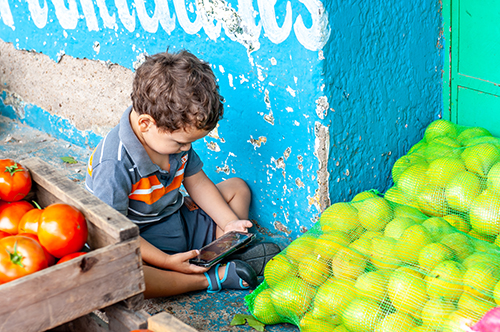 Most travelers are traveling with more than one device they would like to connect to the internet. Two cell phones and a computer or tablet are probably standard today.
The easiest way is to equip one mobile phone with internet and use this device as a hotspot. During intensive internet use, however, the phone is heavily loaded, it consumes a lot of power, the battery discharges quickly and the energy is converted into heat, which means that the phone can also be used at the same time as egg cooker.
A slightly better option is to use your own WLAN (Wireless Local Area Network). A SIM card can be installed in a router and so the internet can be used by all devices. When purchasing such a device, it is extremely important to make sure that the router works well for all imaginable providers and that it is easy to parameterize the settings for a non-pre-installed provider. There are many devices that allow only a certain number of recipients, so it is advantageous to adjust that right at the beginning.
Mobile Router we know so far (not a complete market overview):
We drive with a product from "net Module". However, it is an older model and we are only moderately satisfied, because it becomes extremely hot. The handling of the router is very complicated if you have to program new, not pre-installed providers.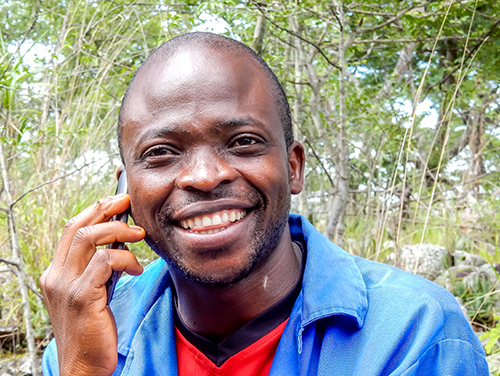 The easiest way to select a provider is of course to use the existing one of your home country. For Europeans traveling in Europe, this will surely be the best option in the near future as the EU introduces the abolition of roaming charges. Outside of your home country, however, the roaming charges are exorbitantly high and not really recommended. For short trips you can usually buy with your home provider a specific product just for the holidays, which can be most likely be acceptable. For long-term travelers, however, this is not a financially interesting alternative.
Various providers offer the possibility of a worldwide SIM card. This version is very convenient because you only have to buy and settle accounts from one single provider. These providers conclude contracts with many (but never all) country providers that set roaming charges. As an end user, you benefit from a mix of these fees plus, of course, a profit for the provider. We have collected some of these providers and noted our comments:
A more complete overview of WiFi hotspots for travelers has been published in "travel is life": https://travelislife.org/worldwide-4g-wireless-internet-for-travelers/
A very exhausting option – depending on the country – is to get a local SIM card in each country. First, you have to select the right provider; one that guarantees good and cheap coverage wherever you want to travel. Many providers cover the big cities perfectly, but in the countryside with less population density they offer no reception or just telephone reception. We like to ask young, local users who always know the current situation best. Very helpful is the list of providers with their respective size on https://en.wikipedia.org/wiki/List_of_mobile_network_operators . Once the provider is selected, you will need to buy a SIM card in a store of this provider. We strongly recommend purchasing the SIM-card exclusively at an official representation of the provider. There is a vast number of small shops around the world offering this service as well and not all of them are really trustworthy! As well it is very important when buying the data packages to clarify with the provider which special offers are currently available on the market. These offers are constantly changing, but they are always extremely worthwhile.
We buy three SIM cards in each country, two for our mobile phones with airtime only, so we can make local calls or call ourselves, and one for our router with data. For us all solutions which do not include a local SIM-card are at least twice as expensive, because of our high data consumption. The time, normally one day, to just purchase a SIM-card, we happily invest as long-term travelers. It always helps us to train to be patient. In our country information https://www.pegasus-unterwegs.ch/en/tips-links/tips-by-country/ we sum up which provider was the best for us in each country.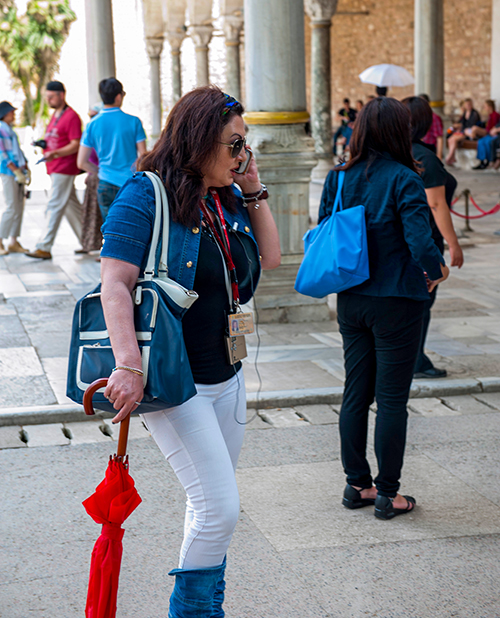 Of course, having your own SIM card is a very convenient thing, you have your internet access "always and everywhere". The most convenient way having one SIM card with data in each single device is, of course, very luxurious. The advantage is obvious, if you are walking around in a city, you can always retrieve information or even find the right way.
The opposite would be to not buy any internet access at all in a foreign country and only get access with a Wi-Fi snoop along the road. Private people and businesses are locking their Wi-Fi for security reasons, but there are still some open ones here and there. There seems to be also a tendency for public corporations such as cities and provinces (for example, the province of San Luis in Argentina) to provide open, free Wi-Fi. Likewise, you can often use WLAN for free in most campsites and restaurants. So that you do not have to be too close to the transmitter, you can expand your system with a WLAN antenna http://www.trophy-tec.de/html/mobile_datenkommunikation.html .
We have such a WLAN antenna but have never used it!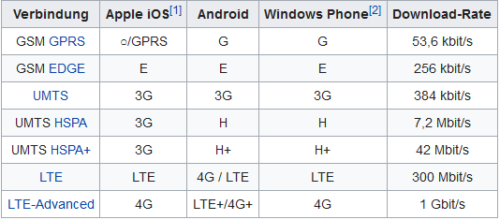 Speeds as in major European cities you cannot expect of course on the road. Sometimes your face falls asleep waiting for a website to be built up and sometimes outlook does not work at all because the network is too slow. 4G or 5G in the future is usually only available in big cities.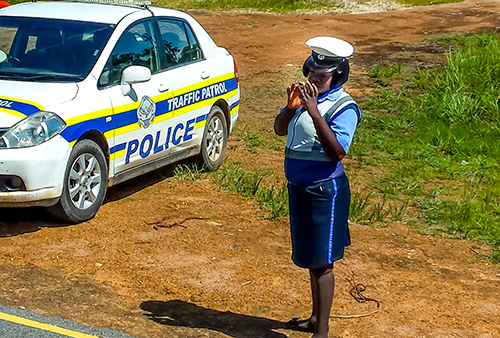 To find out the right package for you with the chosen provider, you need to know how big your volume of data is. If you have no idea, you can use the phone as a hotspot for a reasonable amount of time and then read the data consumption.
We consume about 25GB per month.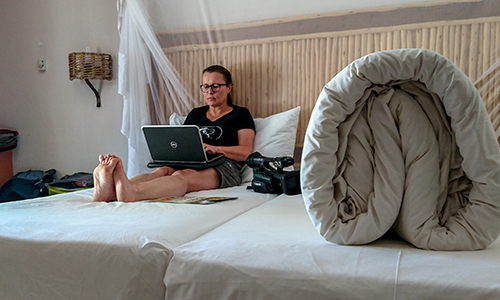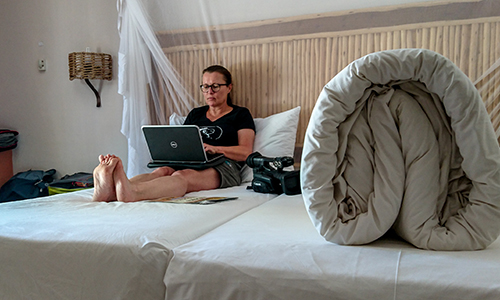 We consume about 25GB per month.
We update the various software and apps only when we have access to free Wi-Fi somewhere.
We are driving with a WLAN router from "net Module".
In each country we buy three SIM cards, two for our mobile phones with airtime only, so that we can make local calls or call ourselves and one for our router with data.
We have never used our additional WLAN antenna!