Food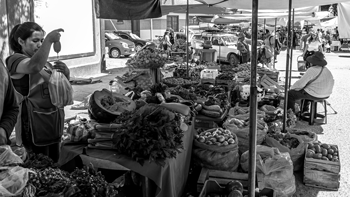 In the cities there are large supermarkets where you can buy everything you need. In the countryside though you will find still real markets where the locals sell their fresh products.
Water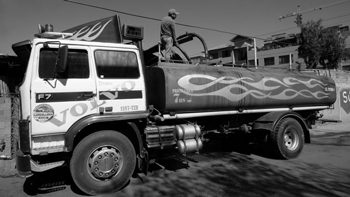 The normal campsites have water available. Once we were able to get water from a car wash but had to pay for it – the second time since we started travelling.
Diesel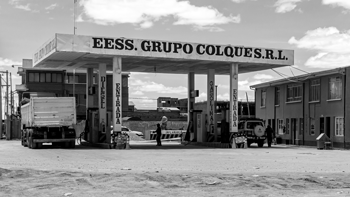 In Bolivia there is only one type of diesel, probably not the best. However, Globi never had a problem with that and never smoked excessively. There is a price for foreigners and a price for locals. The price for foreigners is a good three times higher than for locals. We were always able to negotiate a price in between, which was obviously a good deal for both parties.
Money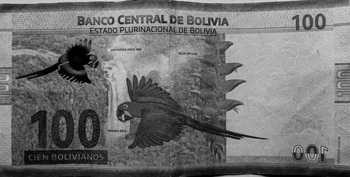 The currency, the Boliviano (BOB), is easy to obtain and freely convertible, however we could not change the unused Boliviano back anywhere outside of Bolivia, so much about freely convertible. We always exchanged cash with USD. We didn't see any ATMs, but we didn't look for them either because it was so easy to change from USD to BOB, mostly at gas stations. We only used credit cards in the big supermarkets.
Overnight places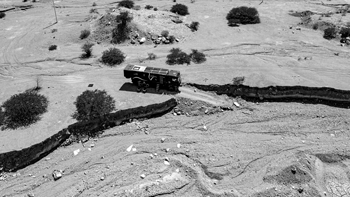 Wild camping works very well in the countryside because the country is not very densely populated and not every area at high altitude is used as cultivation area. The few campsites we visited were very basic.
Internet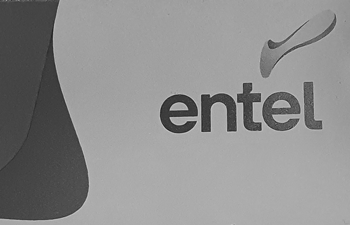 At Entel, we could simply buy a SIM card and have attractive packages loaded onto it. The 4G coverage was fantastic, we could reach our beloved internet almost everywhere in the highlands.
Streets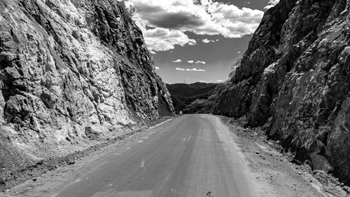 The roads in Bolivia are exemplary. Many roads up to extreme heights are paved and very well maintained. In contrast to the southern neighbors, the roadsides are even cleaned regularly, and the large amount of rubbish removed, which is very exemplary for South America.
Rules for heavy motor vehicles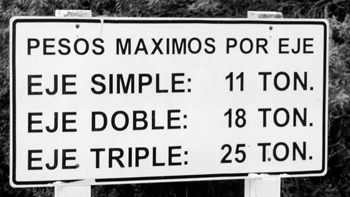 Apart from the axle weights, we didn't find any other regulations.
Customs formalities

Entry
We entered Villa Montes from Paraguay. Our arrival date, New Year, was of course not decisive, we were practically the only ones. The handling was extremely professional and quick. The officer just wanted to inspect our second vehicle, the quad bike.
Handling time: 15′
Exit
We left at Bermejo. The transition is operated jointly with the Argentines. Unfortunately, the Bolivians had a computer failure when we arrived, so we had to wait quite a long time before we could get our passport stamped.
Handling time: 2h
Personal observations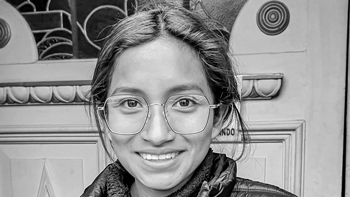 Bolivia is dear to our hearts. We entered with the attitude that the local population was probably closed off and difficult to reach. That wasn't the case at all, we had contact with a lot of people and the people were very open and incredibly helpful.
Our personal highlights
Lagunenroute, beautiful landscape, S21° 49.002′ W68° 00.736′
Ruta 28 zwischen Villazón & Cañas, sensational scenic route, S21° 59.250′ W65° 10.498′
Potosí, old town, S19° 35.348′ W65° 45.232′
Sucre, old town, S19° 02.863′ W65° 15.569′
Tarija Markt, original market, S21° 31.889′ W64° 43.763′
Ruta nach NP Toro Toro, beautiful valley, S17° 59.276′ W65° 50.507′
Ruta 6 zwischen Macha & Cala Cala, beautiful scenic road, S18° 39.514′ W66° 15.264′
Tarata, original village, S17° 36.686′ W66° 01.402′
Salzhotel, great idea, S20° 18.337′ W66° 58.442′
Ruta 32 zwischen Ventilla & Macha, scenic road, S18° 59.571′ W66° 09.762′
San Juan – Avaroa, mighty mountains, S21° 00.170′ W67° 59.052′
Our statistics
Average daily expenses for 2 people in CHF:
Food                                          8.38
Alcohol                                     3.65
HH non-food                             0.53
Clothes                                       0.00
Excursions                                0.44
Restaurant                                 4.16
Accommodation, campsite       9.47
Transport, road customs           4.33
Internet/phone                           1.98
Fees                                           1.10
Personal care                             0.00
1 liter diesel                              0.76