11/14/20 to 12/13/20
The island has already taught us a lot about the habits of the inhabitants and, above all, has fundamentally changed me!
Epiphany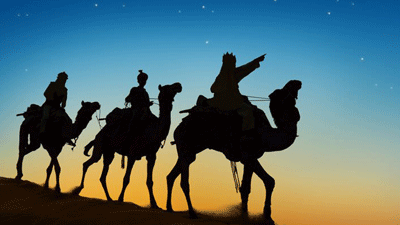 One of the rare times in the last few years we experience the festive days in civilization and get to know the corresponding customs of the Spaniards or at least the Canaries. The Christmas and New Year celebrations take place with the family. As with us. However, no gifts are given. Only the Three Kings bring gifts, as the biblical story actually tells. Everyone then receives not just one, but three gifts from the donor, one from each king. Different countries, different customs, presumably the gift industry would support this idea with us too.
Happy moment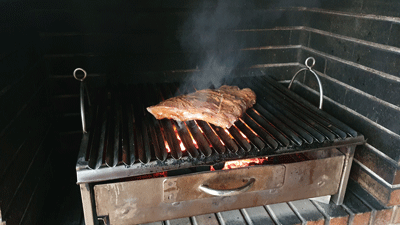 At Christmas we spoil ourselves with a really good and large piece of beef. A super mature beef chop from the finest. (The vegetarians don't have to read this part.) Since I was more or less forced to learn to cook meat on the charcoal grill on the island – we only have two hotplates here – I approached the matter with great respect and meticulousness. The meat turned out to be heavenly, we enjoyed Christmas! However, the meat was a little too much for our old stomachs. Sleep was out of the question that night, we had to digest! We actually overate just because it was so yummie!
Encounters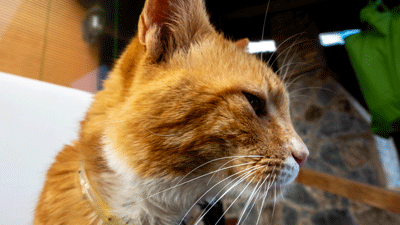 Our house also has its own cat. A stray cat who likes to be pampered by Gabi. Gabi cuts off so much of the food we buy for the cat that I'm not quite sure which of us will get more in the end. The tomcat greets us when we come home and walks like a dog with Gabi to the washing machine and back. Sometimes he doesn't come back for days and when he comes he is often battled. His territory doesn't seem to be so precisely defined. But Gabi's power food strengthens him again for the next fight.
Pitfalls of jurisprudence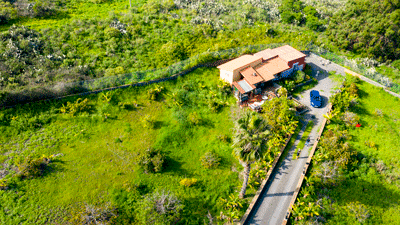 In Spain and obviously also in France there are so-called ocupados. Ocupados are people who occupy an empty apartment or house and as soon as they live in it for more than 48 hours, they can no longer be evicted so easily. According to Spanish law, the occupation is only considered trespassing if the occupied property was inhabited at the time the occupant established himself. The praiseworthy drive to protect the homeless, the weakest of the weak, has been perverted into a nightmare for homeowners. It becomes particularly tricky when the occupier (s) can prove on the basis of invoices that they have already lived in the occupied property for a certain period of time or, even worse, register a gas or electricity connection in their name. Then the owner is left behind for a long time. The ocupados system seems to be so «legal» in Spain that people admit on public television that as ocupados they did not have to pay rent for several years. For our Swiss sense of justice this is unbelievable.
For a smile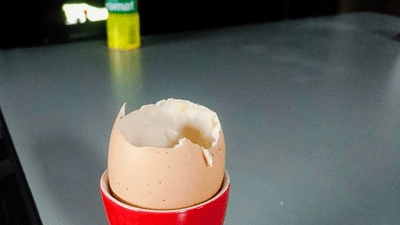 A profound change in my personality has taken place on the island. For as long as living memory or at least longer than most readers are old, I have eaten a breakfast egg for breakfast every morning I consciously experience, with pure pleasure, often with Aromat. Our landlady gives us enough extremely fresh and tasty eggs from her chickens. Nevertheless, from one week to the next I didn't feel like eating an egg for breakfast. In Swiss politics, such a fundamental change in institutionalized eating habits would probably be a pandemic event. I am very happy that the BAG does not know anything about these changes, and I do not hope that any reader will report this to our Federal Office.